Contact Us
Would you like to know more about what CISE can do for you? Contacts are listed below for more information about CISE Products and Services:
Leadership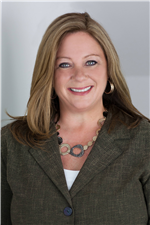 Shelley Spears
Director of Education and Outreach
Email: shelley.spears@nianet.org; Phone: 757-325-6732
In her role as Director of Education and Outreach, Shelley Spears has responsibility for outreach development, program management, strategic initiatives, and management of a high performance team of experienced professionals. She leads a variety of STEM educational outreach projects including: Virginia 21eTeacher Initiative, NASA Langley Research Student Scholars (LARSS), NASA's oldest and largest college intern program; NASA Revolutionary Aerospace Systems Concepts ­Academic Linkages (RASC-­AL and RASC-AL Robo-­Ops), undergraduate and graduate engineering design competitions; NASA eClips™, an award winning multi­media program for K­12 students and teachers; NASA y Tu, NASA's first multi-media bilingual K-12 program; RealWorld-InWorld Engineering Design Challenge, a design competition for secondary and college students utilizing virtual world technology; and Virginia's Residential Governors School for Engineering at NASA for high school students.
Shelley has over 14 years experience in developing and executing STEM educational outreach programs, and over 25 years experience in business management, government and community relations, and marketing communications. She has held senior management roles with Nortel Networks, a global technology corporation, FEMA and US Senator Charles S. Robb (VA).
Shelley holds a BA in English from James Madison University.
Educators
Dr. Sharon Bowers
Associate Director of CISE and Senior STEM Education Specialist
Email: sharon.bowers@nianet.org; Phone: 757-325-6870
Sharon Bowers has been an K-8 educator for more than 30 years and her work with children earned her several honors, including recognition as a Secondary Science Presidential Award Winner for Virginia. She received her undergraduate degree in Biology and her Masters in Special Education, both from McDaniel College. Sharon recently completed her doctorate in Integrative STEM Education at Virginia Tech.
Sharon's work at NIA focuses on developing professional learning experiences for pre-service and in-service educators. She has developed and teaches graduate courses for McDaniel College that lead to a certificate in elementary STEM education. She is a STEM andragogy consultant for Stevenson University and also faculty for the Mickelson ExxonMobil Teachers Academy.
Through her work with NIA, Sharon develops resources that model best practice in the use of instructional technology to support STEM education. As an example, Sharon is the program manager for NASA InWorld OPSPARC, an engineering design challenge for high school students within a multi-user, interactive, synchronous virtual world.
---
Rebecca Jaramillo
Senior-Lead Educator
Email: rebecca.jaramillo@nianet.org; Phone: 757-325-6919
Rebecca (Becky) Jaramillo has been an educator for the past 34 years and has served as a special education teacher, middle school science teacher, and Assistant Principal for Norwood School in Peoria, Illinois. In 2005, she received the Presidential Award for Excellence in Science Teaching for her innovative teaching methods. Becky has served as an Educator in Residence at both NASA Langley Research Center and the National Institute of Aerospace (NIA) where she develops and implements award-winning STEM educational resources. She has served on advisory boards to assist with curriculum development for the Illinois Department of Natural Resources and Wildlife Prairie State Park, and is an active member of the Illinois Problem-Based Learning Network at the Illinois Mathematics and Science Academy. Becky was the 2009 NASA Langley Speakers Bureau Speaker of the Year. She receives frequent requests for her participation in community outreach events and speaking engagements to both students and life-long learners. Becky is an invited presenter at numerous national, state, and local conferences.
Becky is currently serving as the Senior Educator at NIA. She and her colleagues develop curriculum, including video segments such as NASA eClips™ and NASA and You, to inspire today's students and deepen their understanding of science, technology, engineering and mathematics. She also leads the NASA Langley Pre-Service Teacher Institute and facilitates dozens of professional development sessions for formal and informal educators across the country to help implement STEM curriculum.
---
Betsy McAllister
Educator in Residence (Hampton City Schools)
Email: betsy.mcallister@nianet.org; Phone: 757-325-6795
Betsy McAllister is Hampton City School's STEM teacher specialist and Educator in Residence at the Center for Integrative STEM Education. She received her B.A. in Biology from Hollins University and her M.S.Ed. from Old Dominion University, with an emphasis in science education.
Betsy has served as a middle and elementary school science teacher for 22 years. Most recently, she served as a science teacher specialist with Hampton City Schools. Betsy has been recognized as Virginia's Region II Teacher of the Year, a Virginia Lottery Excellence in Education Award recipient, the Virginia Living Museum's Earthwatcher Environmental Education Award winner, and the recipient of a Virginia Excellence in Education Award.
In her spare time, Betsy volunteers as a Hampton Master Gardener and Peninsula Master Naturalist.
---
Joan Harper-Neely
STEM Educational Specialist for CISE
Email: joan.harper-neely@nianet.org; Phone: 757-325-6801
Joan Harper-Neely is a STEM educational specialist for the Center for Integrative STEM Education at the National Institute of Aerospace. She has spent 8 of her 25 years in public education as a children's engineering and technology teacher for an elementary school. Her most notable recognition is ITEEA Elementary Technology Teacher of the Year for the state of Virginia.
After receiving her Master's Degree in Curriculum and Instruction, Joan earned National Board Certification. The knowledge and skills learned in these programs have been used to help prepare future teachers through pre-service teacher programs funded by NASA. Joan has presented at dozens of conferences and professional developments.
Joan has been a member of the Virginia Children's Engineering Council (VCEC) for over 12 years and currently serves as President. In conjunction with VCEC, Joan teaches a graduate level children's engineering class for James Madison University.
Program Staff
Stacy Dees
Outreach Project Manager
Email: stacy.dees@nianet.org; Phone: 757-218-8313
Stacy Dees holds a Master of Arts in Christian Education from Southwestern Baptist Theological Seminary and a Bachelor's of Science degree with honors in Industrial/Organizational Psychology from Christopher Newport University. She currently serves as NIA's Outreach Project Manager, administering university-level engineering design competitions for NASA. She has over 15 years of experience managing federal education programs, spending a significant amount of that time administering minority-focused education programs for NASA.
Stacy has a passion for STEM education, and came to NIA in 2010 from the Society of Hispanic Professional Engineers (SHPE), where she served as the Director of External Affairs. Previous roles have included Acting Director of NASA's Langley Aerospace Research Summer Scholars (LARSS) Program, and Program Manager for the NASA MAES Undergraduate Scholarship Program with the Society of Mexican American Engineers and Scientists (MAES). Stacy received the President's Award from SHPE, and a NASA Group Acheivement Award for the administration of the LARSS program. Combined with her training in project management and working for academia, federal, and non-profit organizations in a variety of roles, Mrs. Dees is equipped with a unique ability to successfully manage all aspects of large-scale projects.
---
Shannon Verstynen
Deputy Outreach Program Manager
Email: shannon.verstynen@nianet.org; Phone: 757-325-6714
Shannon Verstynen earned her undergraduate degree in Business Administration from Christopher Newport University and Masters in Business Administration from Troy State University (now Troy University). She has been employed with the National Institute of Aerospace for 13 years, serving in several roles including corporate communications, public affairs, workshop coordinator, and project coordinator. Shannon has earned many NASA recognitions and was honored for receiving a National Capital Regional Emmy Award for NASA eClips. She currently serves as the Program Manager for NASA eClips. She is responsible for overseeing project milestones, ensuring goals are met, monitoring project schedules and budgets, and communicating with stakeholders in the project.
---
Victoria O'Leary
Program Specialist
Email: victoria.oleary@nianet.org; Phone: 757-325-6926
Victoria O'Leary is a Program Specialist for the Education and Outreach team at the National Institute of Aerospace. Beginning as an intern with the Langley Aerospace Research Summer Scholars (LARSS) program, she has been with the Center for Integrative STEM Education for two years. Her work supports educational STEM outreach activities with K-12 schools as well as university-level competitions. She supports the content management and handles social media accounts for the Center's various programs. Victoria graduated from Virginia Wesleyan College in 2016 and holds a Bachelor of Arts in Communications and a Bachelor of Arts in Theatre.
Media Specialists
Scott Bednar
Media Production Manager
Email: scott.bednar@nianet.org; Phone: 757-325-6923
Scott Bednar is a two-time Emmy award-winning video producer from Seaford, New York. In addition to his role as Media Program Manager for the National Institute of Aerospace (NIA) he produces the video series NASA 360 and radio series Innovation Now.
Scott matriculated from Towson University in Maryland, where he pursued a degree in Electronic Media and Film. During that time he gained experience with Renegade Studios. Before coming to the National Institute of Aerospace, Bednar spent a number of years working on the team of a national trade newspaper. His past projects at NIA include NASA eClips, NASA & You and Discovery Now and he has provided video editing and technical support for the Virginia Beach City Public School Dynamic Video Library, TEDxNASA, and numerous LiveStream events.
Scott is the recipient of a number of honors for technical excellence and creativity including several from the International Academy of the Visual Arts (Communicator, Davey and W3 awards), Aegis, Digital Video, Accolade, Telly and two Capital Region Emmy Awards.
---
Caleb Stern
Producer
Email: caleb.stern@nianet.org
Caleb Stern is an international award-winning video producer from Virginia Beach, Virginia. He holds an MFA in cinema and television directing and a BS in mechanical engineering. Before becoming part of the team at the National Institute of Aerospace, Caleb accomplished a broad range of work in the field of video production. He directed a video ad campaign for an Eastern European software company, shot live performances at large-scale venues, directed a program for an international broadcasting network, produced a video series for the National Institute for Learning Development, and spearheaded numerous other projects. Caleb has won several Telly Awards, a Gold Remi Award, a Gold Aurora Award, multiple awards for Best Film and various other accolades at national and international film festivals.
You can learn more about Caleb Stern at his website, http://caleb-stern.com/.
Professional Collaborators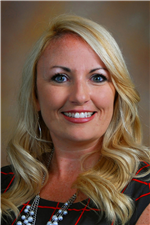 Tami Byron
Educator in Residence for Newport News Public Schools
Email: tami.byron@nianet.org; Phone: 757-325-6760
Tami Byron works as the STEM Instructional Supervisor for Newport News Public Schools. She has over 15 years of experience in various areas of education including special education, elementary education, and middle/secondary education. Tami's current projects include building sustainable partnerships between the school division and local STEM industry, developing STEM curriculum, and delivering professional development.
Tami was awarded a Programs that Work award by the Virginia Math and Science Coalition in 2015, for the design and implementation of the iSTEM Innovation Institute teacher professional development program. She desires to expand STEM literacy into the classroom by empowering teachers with the expertise to develop and implement standards-aligned, problem-based, inquiry learning experiences that solve real-world problems with career connections.
---
Dr. James Egenrieder
Consultant
Email: JimEgenrieder@gmail.com; Phone: 571-482-8298
Dr. James A. (Jim) Egenrieder is a teacher, professor, social science researcher, agricultural and environmental scientist and engineer, and farmer. He designs, develops, provides ongoing support (and develops funding) for STEM education and workforce programs, primarily with Virginia Tech's Office of Education, Research and Outreach. He also designs, builds and currently directs engineering and science education programs through collaborations and partnerships engaging regional school systems, and allied higher education, non-profit, Chambers of Commerce, Economic Development, and industry partners. Jim is also on the Natural Resources faculty of Virginia Tech's Center for Leadership in Global Sustainability, a Fellow and President Emeritus of the Washington Academy of Sciences, and an Educator in Residence at the NIA Center for Integrative STEM, a consortium of eight Tier 1 research universities supporting graduate research and education at NASA Langley, led by Virginia Tech.
---
Dr. Jeremy Ernst
Associate Director, OERO & Associate Professor Integrative STEM Education, Virginia Tech
Email: jvernst@vt.edu; Phone: 540-231-2040
Dr. Jeremy Ernst is the Associate Director of the Office of Educational Research and Outreach and an Associate Professor of Integrative STEM Education at Virginia Tech. He earned his bachelor's degree from Clemson University and his masters and doctorate degrees from North Carolina State University. During his graduate study he served as a researcher for the National Science Foundation (NSF) funded Techknow and VisTE Projects and, most recently, was the PI for NSF-funded T2I2 Project.
Dr. Ernst has teaching, advising, and research experiences in various capacities at the post-secondary and secondary levels. Jeremy was a 2014-2015 Fellow at the Virginia Tech Institute for Creativity Arts and Technology and was 2013 President of the Southeastern Technology Education Conference. He is currently on the Board of Reviewers for the Journal of Technology Studies, the Editorial Review Board for the American Journal of Educational Studies, and has served as an Expert Reviewer for the International Journal of Science Education, and the International Journal of Engineering Education.
---
Kevin Nelhuebel
STEM Coach for Newport News Public Schools
Email: Kevin.Nelhuebel@nn.k12.va.us
Kevin Nelhuebel was born and raised in Massachusetts where he attended Framingham State University. He received his Master of Science degree in Education from Regent University. He has worked primarily with Newport News Public Schools since 1990, where he has served as a Science Lead Teacher and currently as the STEM coach for Newport News Public Schools.
---
Dr. Catherine Scott
Coordinator, UNC / Baccalaureate Education in Science and Teaching (UNC-BES)
Email: catherine.scott@unc.edu; Phone: 919-843-2851
Dr. Catherine Scott is an Assistant Professor at the University of North Carolina at Chapel Hill and coordinator of the UNC-Baccalaureate Education in Science and Teaching (UNC-BEST) program. In addition to serving as program coordinator, she teaches graduate education courses and provides professional development workshops at state and national conferences and for our global partners in Thailand and China. Early in her career, she taught high school in Northern Virginia and earned National Board Certification in Adolescent and Young Adult Mathematics. She holds of Master of Education from the University of Virginia. During her doctoral study at George Mason University, she served on the faculty of the Northern Virginia Center of Virginia Tech where she supervised pre-service teachers and taught a variety of research and mathematics pedagogy courses. In 2008, she served as director of the NASA eClips™ program at NIA. In this role she helped produce short, educational video segments for teachers to use in their classrooms to help K-12 students see real-world connections to science, technology, engineering and mathematics (STEM) topics.