The 2017-2018 NASA eClips Advisory Board
The NASA eClips Advisory Board is responsible for reviewing and testing NASA eClips videos and lessons in the classroom, providing feedback on the development process, and suggesting topics for future products.
If you're interested in joining next year's advisory board, please contact Joan Harper-Neely at joan.harper-neely@nianet.org.
Educators
Ms. Sharon Andrews
Booker T. Washington Marine Science Magnet School -- Sixth Grade
I have taught for 25 years in several states and in Liberia (Peace Corps). The past 13 years I was teaching 6th grade social studies and science in North Carolina. I moved to Newport News, Virginia to be closer to my family. I am currently teaching 6th grade science at Booker T. Washington Marine Science Magnet School in Newport News. I received my bachelor's degree from East Tennessee State University and my master's degree in Middle Education at the University of Southern Mississippi.
---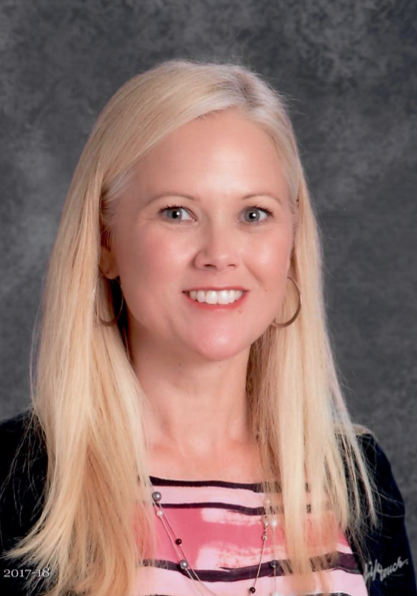 Ms. Karen Brace
Booker Elementary School -- Fifth Grade
My name is Karen Brace. I am a fifth grade teacher at Booker Elementary School in Hampton, VA. I hold a Master's Degree in Elementary Education. I currently teach fifth grade science and language arts. One of the many highlights of being an educator is teaching students to develop a love of learning. Students are naturally curious. Science provides an opportunity for students to be motivated and to learn from their curiosity. I am excited to be a part of a program to engage students in scientific questioning and reasoning.
---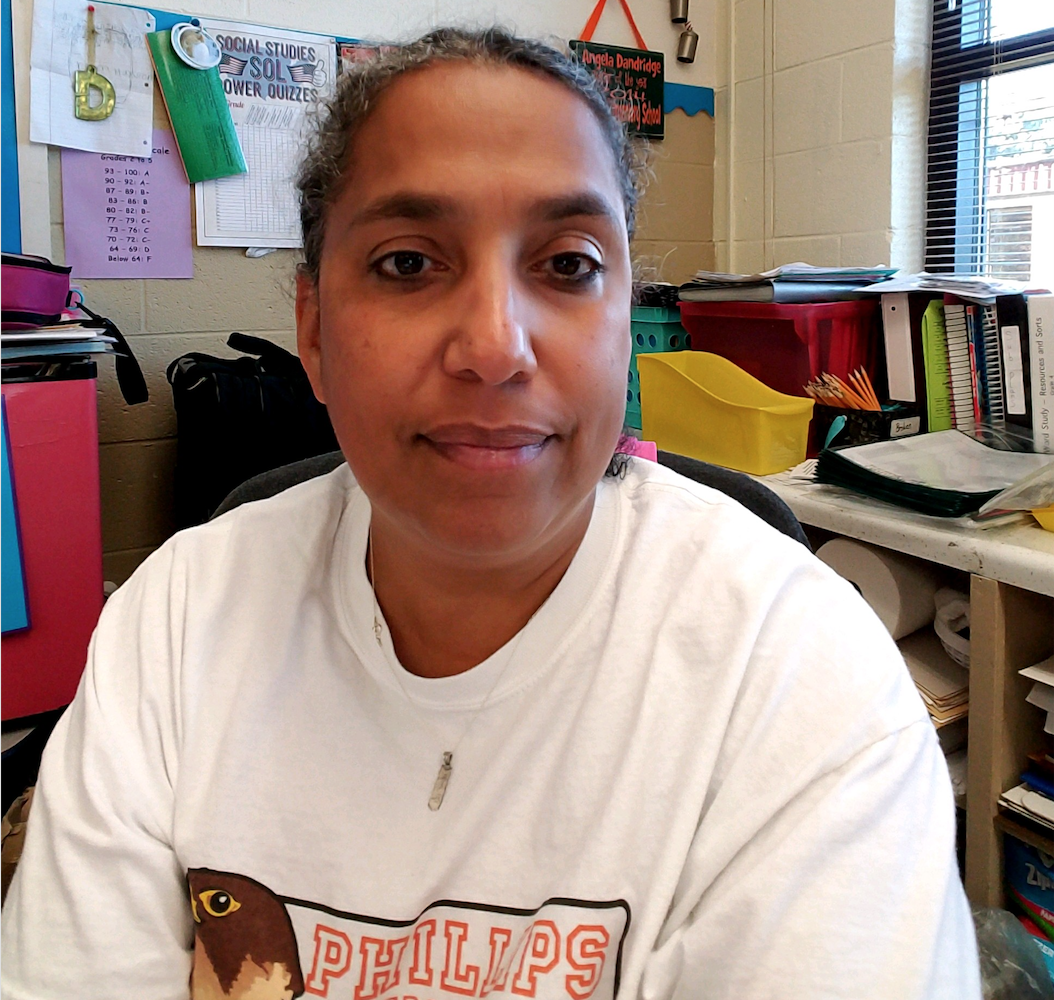 Ms. Angela Dandridge
Phillips Elementary School -- Fourth Grade
Hello my name is Angela Dandridge and I am a 4th grade teacher at Phillips Elementary. I graduated from Old Dominion University with a Bachelors in Science and a Masters in Education. I have taught 4th grade since 2012, but have been in education since 1991. My husband and I are Air Force/Soccer/Bowling parents of 4 wonderful children and have made Hampton our home.
---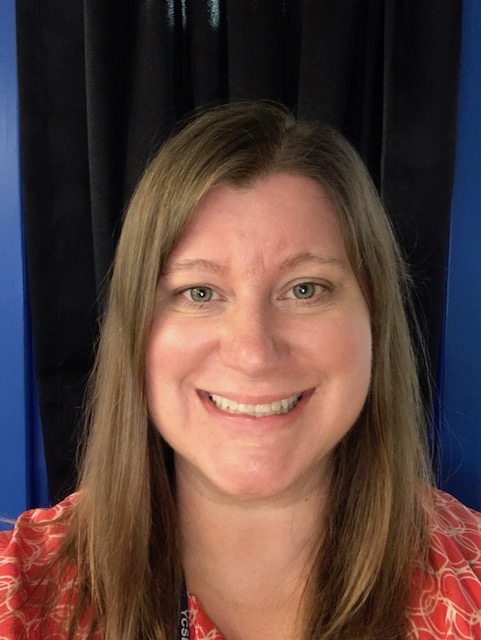 Ms. Kristina Davis
Yorktown Elementary School -- Fourth Grade
I am a graduate of University of Wisconsin-Parkside. After a short career in law enforcement, I knew teaching was where I truly belonged. I taught 5th grade in Hampton for 9 years before joining Yorktown Elementary Math, Science, and Technology School as a 4th grade teacher. I am excited about being a part of the NASA Advisory group and bringing this wonderful resource back to our school.
---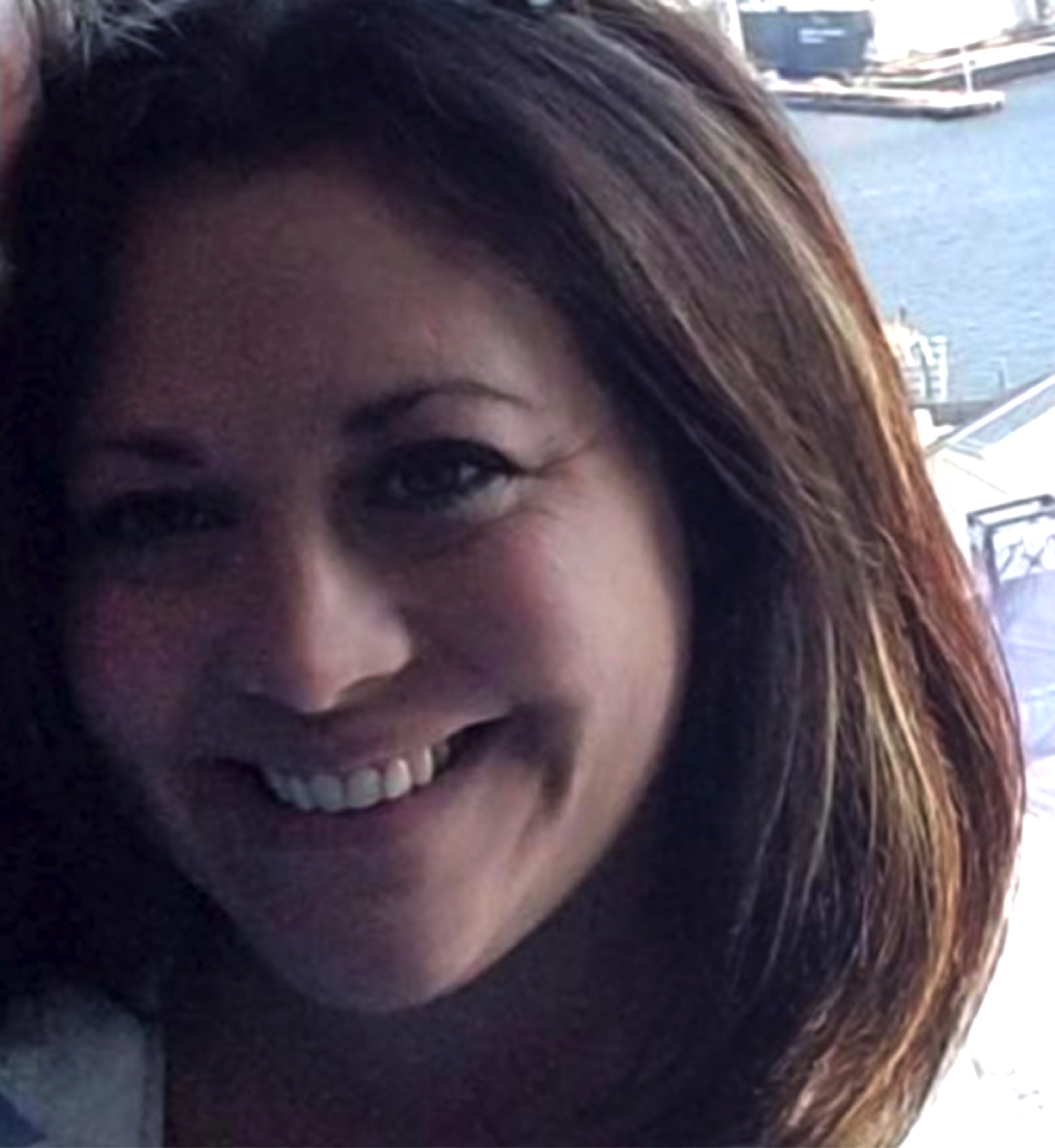 Ms. Denise Henderlite
G. W. Carver Intermediate School -- Third Grade
Denise Mastromatteo Henderlite is currently a third grade teacher with extensive experience in elementary education. As a graduate from Virginia Wesleyan University, she received her Bachelor of Arts degree in Philosophy, Psychology, and teacher certification. She then began her teaching career in 2004, where she was career commitment with the city of Chesapeake. She then went on to receive a Master's Degree in Education from Regent University. She received the award of Reading Teacher of the Year for the 2015-2016 school year. She was also recognized by Suffolk's superintendent with the STAR Excellence Award.
---
Mr. Joseph Jackson
Southhampton Elementary School -- Fifth Grade
Joseph Jackson is a Fifth Grade Science Teacher. He has taught 2-5th grade education for 14 years; 2 years at Petersburg Public Schools and 12 years at Richmond Public Schools. He is married to a wonderful special education teacher and has two children: Devon, age 16, and Grace, age 2. He enjoys cooking, sports, and spending time with his family.
---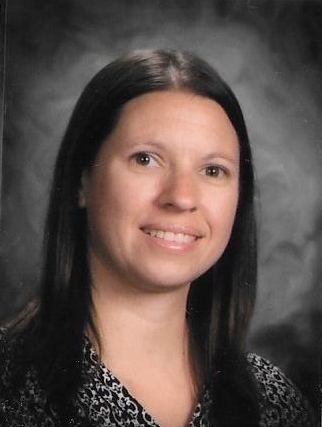 Ms. Christine LaPointe
Cary Elementary School -- Fifth Grade
My name is Christine LaPointe and I am a fifth grade teacher at Cary Elementary in Hampton, VA. This is my twelfth year teaching, all in Hampton. I was the 2016-2017 Teacher of the Year at Cary. In 2015 I wrote the fourth grade science curriculum for the district. Science is my passion and I have written and received many educational grants to promote the love of science in my classroom.
---
Ms. Sheryl McLaughlin
Jones Magnet Middle School -- Science, Seventh and Eighth Grade
Sheryl McLaughlin has been teaching for over 25 years. She has an MA in Special Education and an MA in Educational Leadership. Sheryl taught students with an emotional disturbance as a Teacher/Counselor, Liaison Counselor, and Instructional Teacher/Counselor, and taught students with special needs in a high school setting. She has been teaching in a general education setting for middle school science for the last twelve years. Sheryl is honored to be serving on the NASA eClips Advisory Group.
---
Ms. LaTiffany Prince
Passage Middle School -- Science, Eigth Grade
LaTiffany Prince joined the Newport News Public School (NNPS) Faculty in 2016 after 4 years in medical sciences on the campuses of Autonomous University of Guadalajara School of Medicine and later Hampton University where she conducted breast cancer research with a team of scientist. Her work was published in the American Association for Cancer Research (AACR). As a recently established educator, she hopes to challenge her students to be college, career, and citizen ready in STEM related fields.

When she is not working she enjoys spending quality time with her husband and three year old son.
---
Mrs. Maya Richardson
Cooper Elementary School -- Elementary Guidance Counselor
Maya Richardson is a native of Lexington, Kentucky. She's lived in the Hampton Roads area off and on for twenty years. She loves working with youth and has served as a School Counselor with Hampton City Schools for twelve years. Mrs. Richardson holds degrees in the Master of Arts in School Counseling and an Education Specialist degree in Counseling both from Hampton University. She's currently a School Counselor at Cooper Elementary School where Greatness STEMS!
---
Ms. Laura Schmitt
Discovery STEM Academy-- Elementary Guidance Counselor
Laura Schmitt graduated from James Madison University with a Masters in the Art of Teaching and from George Washington University with an Education Specialist degree in Educational Leadership. She has 12 years teaching experience in a variety of elementary grades. She currently teaches third grade at Discovery STEM Academy in Newport News.
---
Dr. Laurie Sullivan
Barrett Elementary School -- STEM Specialist
Dr. Laurie Sullivan received her degree in education from the University of California, Santa Barbara. After six years of teaching in Santa Barbara, Laurie, her husband, and their black lab named Luke moved to Virginia. Laurie feels fortunate that she was hired by Arlington Public Schools in 1993 and has been happily teaching and learning ever since. She earned a Masters in Advanced Studies in Teaching and Learning and a PhD in Instructional Technology and Curriculum & Instruction from George Mason University. In 2004 Dr. Sullivan was selected as the Virginia Teacher of the Year. Soon after, Dr. Sullivan and a team from her school applied and were chosen to become a NASA Explorer School. The partnership with NASA has inspired students and teachers to pursue STEAM projects in the school's Discovery Lab. Currently, Barrett students and teachers are providing feedback to NASA as part of the NASA eClips Advisory Team.
Laurie and her husband have two sons: Connor, a software engineer at Amazon, and Jackson, a member of the United States Air Force, based in Germany. Laurie highly recommends applying for a NASA Social #NASAsocial.
---
Ms. Mandy Villarreal
Kiln Creek Elementary School -- Special Education, Third through Fifth Grade
My name is Mandy Villarreal. I'm currently an elementary teacher serving students with learning disabilities in grades K-5 at Kiln Creek Elementary in Newport News. I'm originally from Ohio, where I grew up with four brothers and two sisters on a tobacco farm. I came to Virginia in 2000, following my Navy sister out this way.
This is my 16th year of teaching special education and I've loved every minute of it! I earned my B.S. in Special Education at Ashland University in Ohio. I'm currently working on my Master's in Reading Curriculum and Instruction through UVA. Of all the subjects I co-teach, science has always been my favorite! I've attend Jefferson Lab's year-long JSAT program, GLOBE science through a program with CNU, and Project Learning Tree, also through Jefferson Lab. I'm super excited at this opportunity to work with NASA!
---